Explore Our Wood Look Tile in Charlottetown, PE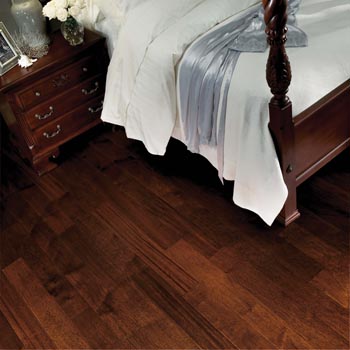 Looking for a way to enjoy the appeal of natural hardwood without worrying about difficult upkeep or climate concerns? Turn to Flooring Canada Charlottetown for access to the latest options for adding style and value to almost any part of your home. Our wood look tile in Charlottetown, PE, balances beauty with versatility and offers the perfect pathway to your new, improved space.
In our spacious showroom, you can take all the time you need to browse, compare, and get advice from the people who know best — our team. We supply every customer with dedicated flooring professionals who understand the importance and value that knowledge makes when it comes to a home feature investment. From learning about the different tile options we offer to buying matching window blinds, we are your destination for complete project support.
Porcelain or Tile: What's Right for You?
Choosing between styles is easy. Your personal aesthetic and chosen décor are what makes your home truly unique, after all. However, you may find it challenging to take things down to a more basic level — selecting either ceramic or porcelain wood tile for your renovation or remodel. Each of the two main categories comes with different advantages to consider.
Adaptable Ceramic — Do you have an area in your home that's difficult to find flooring for because of an odd shape? In many modern and custom constructions, unique architecture is a distinctive feature that, while appealing, can throw a wrench in the works during a flooring project. Ceramic tile, however, is easy to cut, allowing you to take your favorite wood look almost anywhere where floors will fit.
Powerful Porcelain — Bringing durability and beauty together in an exceptionally happy marriage of classic style and modern manufacturing, our wood plank porcelain tile is the definitive answer for moisture-rich and traffic-heavy areas of your home. Make a splash without worry with eye-catching tile that emulates authentic wood in places like the kitchen, bathroom, and basement.
Expand Your Shopping Experience
There are many more minute differences between our various products, but all of them offer a wide range of advantages for your home. Some of the reasons that homeowners choose our tile include:
Limitless Design Freedom
Heating and Cooling Benefits
Easy Maintenance
You can enjoy all of this and more by shopping with us for your porcelain or ceramic wood tile. More than just a store, we are part of a nationwide community of providers with the buying power and careful inventory curation necessary to cater to any design need. If you want the best prices, service, and selection for wood look flooring, there's only one name you need to know: ours.

Contact us to get flooring advice from professionals who are part of Canada's leading flooring retail group. We proudly serve Charlottetown, Summerside, Souris, Kellys Cross, and Brackley, Prince Edward Island, as well as the surrounding areas.